Kamairicha Organic
From an organic culture on Kyushu Island, this green tea is produced by pan-fried method (kamairi), instead of the conventional Japanese method of steaming. This style of transformation gives a particular balance between bitterness and sweetness, exempt from the typical astringency found in Sencha style teas.
Pleasant nutty aromas, flavours similar to chestnuts, a slightly sweet and citrusy after taste.
This tea is a great combination of smoothness and intensity.
Teapot method
Quantity / 250ml of water
Senchado technique
Quantity / 150ml of water
Concentration in caffeine
59 Mg
Concentration in mg / cup* of tea, on a four-grade scale
Concentration of antioxidants
1275 μmol
Concentration in μmol / cup* of tea, on a four-grade scale
* 250ml loose teas, 100ml for Matchas
A splendid road
Hugo is a Japanese tea love. Here's a part of his journey, reaching out for the Issinen family who produces the Kamairicha. The road to get there is wonderful, through the mountains and rivers that makes this country so unique and amazing!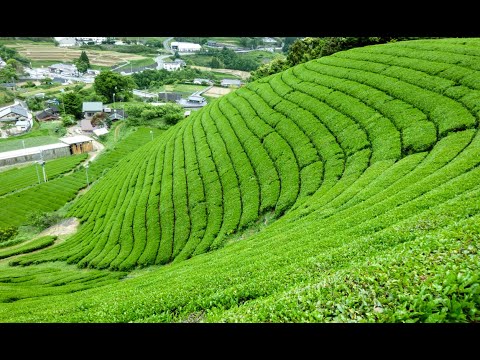 Our tea advisors also recommend